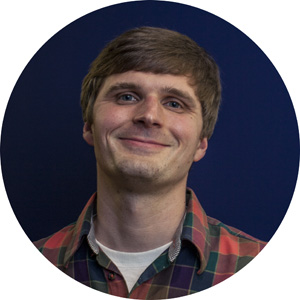 Bryan Boyce / Executive Director
bboyce@cowtippingpress.org / 507.201.9678
Bryan Boyce grew up in Waseca, Minnesota and graduated from Grinnell College before teaching high school English in Lesotho and the Rosebud Lakota Reservation and serving as Assistant Director of Breakthrough San Juan Capistrano, which he led to nationally recognized student gains. As the sibling of a brother with developmental disabilities, Bryan knows firsthand the value and richness of exchange across neurological difference. He seeks to give others this opportunity—an alternative to presuming deficit and pity—through the often inventive, radically self-representative writing of Cow Tipping authors.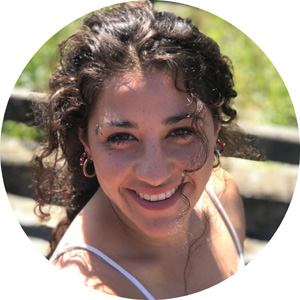 Rachel Lieberman / Program Director
rlieberman@cowtippingpress.org / 847.340.1339
Rachel Lieberman grew up in and around Chicago, Illinois before moving to the Twin Cities to attend Macalester College. For over eight years she has enjoyed teaching in special education classrooms, coaching Special Olympics, and working as a caretaker for individuals with developmental disabilities. In her work with Cow Tipping, Rachel finds tangible and inspiring possibilities for a more inclusive and creative future: one that expects, accepts, and celebrates neurodiversity, and one that embraces greater equity for all of us.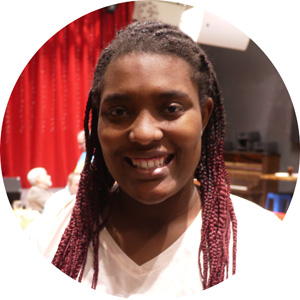 Tasha Feigh / Teaching Apprentice
Tasha Feigh is 24 years old and she learns things every time she joins Cow Tipping Press also she can't wait to take more and to maybe publish a book and also she loves to meet new people and learn new skills.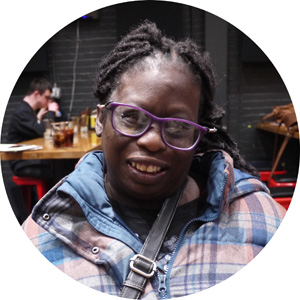 Shaunte Martin / Teaching Apprentice
Shaunte Martin was born here in Minnesota. She was born in December of 1987 in Regions Hospital in the morning. She has a big family of a lot of nieces and nephews. She likes to go to the state capitol and going bowling with her family and friends.
Thomas Robinson / Teaching Apprentice
Thomas Robinson is from Minneapolis. He lives in Bloomington. He has a twin brother. He likes to draw. He's a self-advocate. He likes writing about anything and everything.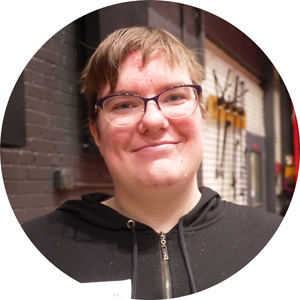 Maggie Teitelbaum / Teaching Apprentice
Maggie Teitelbaum writes about anything that catches her eye or sounds like it would turn into something beautiful, but she also does commissions for fun. She enjoys long walks in nature and taking photos, baking, cooking, and being around family and friends.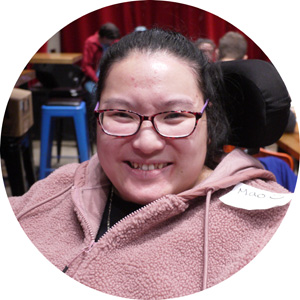 Mao Yang / Teaching Apprentice
Mao Yang is a first generation Hmong Asian American. She's a daughter, sister, aunt, friend and author passionate about writing from the heart about her personal experiences with disability that brought her here today.
Cow Tipping Press
1400 Van Buren St NE #200
Minneapolis, MN 55413