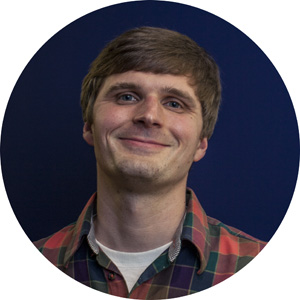 Bryan Boyce / Executive Director
bboyce@cowtippingpress.org / 507.521.2278
Bryan Boyce grew up in Waseca, Minnesota and graduated from Grinnell College before teaching high school English in Lesotho and the Rosebud Lakota Reservation and serving as Assistant Director of Breakthrough San Juan Capistrano, which he led to nationally recognized student gains. As the sibling of a brother with developmental disabilities, Bryan knows firsthand the value and richness of exchange across neurological difference. He seeks to give others this opportunity—an alternative to presuming deficit and pity—through the often inventive, radically self-representative writing of Cow Tipping authors.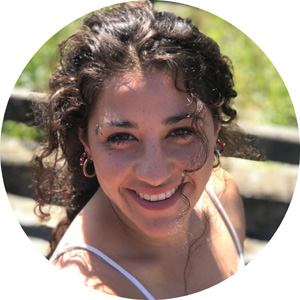 Rachel Lieberman / Program Director
rlieberman@cowtippingpress.org / 847.340.1339
Rachel Lieberman grew up in and around Chicago, Illinois before moving to the Twin Cities to attend Macalester College. For over eight years she has enjoyed teaching in special education classrooms, coaching Special Olympics, and working as a caretaker for individuals with developmental disabilities. In her work with Cow Tipping, Rachel finds tangible and inspiring possibilities for a more inclusive and creative future: one that expects, accepts, and celebrates neurodiversity, and one that embraces greater equity for all of us.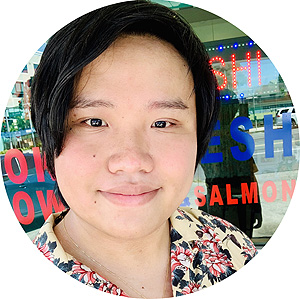 Albert Lee / Diversity & Inclusion Intern
alee@cowtippingpress.org / 808.358.8555
Catfished from Honolulu, Hawai`i with a financial aid package, Albert Lee is a senior at Macalester College. In order to purge his plethora of paternal problems, he's double majoring in Asian Studies and Creative Writing, with a minor in American Studies. A queer, Asian American with a disability himself, Albert hopes to create more spaces for people like him at Cow Tipping, to become the oxygen he needed when he was younger. When he's not ceaselessly converting oxygen into carbon dioxide, he aggressively avoids FBI recruitment emails, captions Chinese, Japanese, and Korean subtitles for trashy Netflix shows (13 Reasons Why), and Marie Kondo-s poems that don't spark joy from his third! book. Albert is a Leo.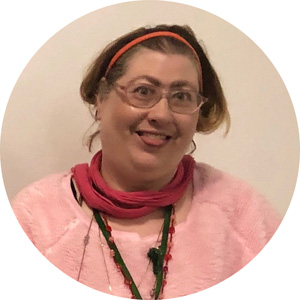 Dar Cieminski / Teaching Apprentice
Dar Cieminski is a hippie chick. She likes to write poems at free will. She does have a disability. She likes to do writing classes. She likes to do the reading. She also likes her teacher. She likes who brings her. She likes her friends. She likes her family. She likes the people that come to the reading. She likes everything. She thinks it's mysterious and unusual.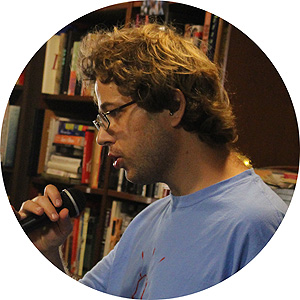 Alex Junge / Teaching Apprentice
Alex Junge likes to fish, garden, and grow plants. He really likes poetry, mythology, unusual and creative stories. He also like insects. Alex is obsessive over plants, very nice insightful informative.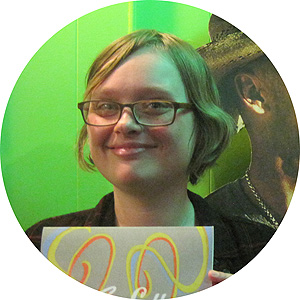 Anna Marken / Teaching Apprentice
Anna Marken loves to make people happy. She is a talented writer. She loves to read a lot. Anna is from Iowa. She has two cute kids. She loves hanging out with her cat and her boyfriend. She likes spending time with her friends and her family too. She loves horseback riding.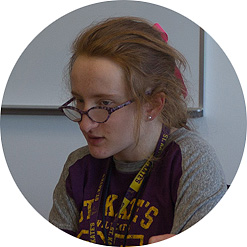 Maeve McDevitt / Teaching Apprentice
Maeve McDevitt is currently an Owl Fairy who doesn't care what others think of her even when she's being pulled back by others such as frightened bunnies. Laden with an enchanting light. Hey, don't expect her to be a literal Owl Fairy. She was just kidding. As a matter of fact, she enjoys writing fantasy fiction and poetry. She picks up any kind of book that's meaty to the taste. One day she dreams of sprinkling fairy dust upon every place she touches as she travels around the world. Maeve is an avid basketball player who lives in the midst of a noisy bustling street right in the diamond of St. Paul.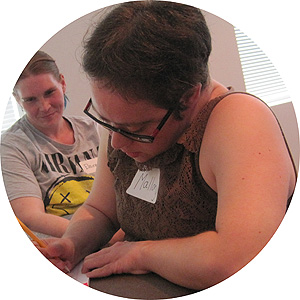 Mallory Schwartz / Teaching Apprentice
Mallory Schwartz plays basketball and softball. She dances and exercises. She enjoys writing stories, plays, and music lyrics. She loves to relax and spend time with friends and family. Mallory lives in Chanhassen. She loves to dance and sing and go to live concerts and she loves being herself.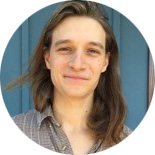 Will Bahr / Cow Tipping Fellow
Lutheran Social Service
Will Bahr was born and raised in Los Angeles, California. He recently graduated from Warren Wilson College in North Carolina, where he majored in Creative Writing. Having felt the pulse to write from an early age and long been interested in diversity and disability work, his involvement with an organization like Cow Tipping Press has been a long time coming.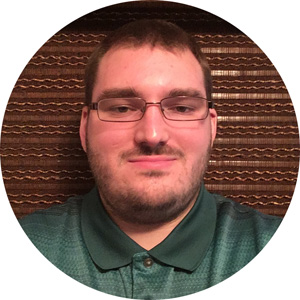 Joshua Josephs / Cow Tipping Fellow
Lutheran Social Service
Joshua Josephs was born in Brooklyn Park, Minnesota. He's spent his whole life living in Brooklyn Park, Minnesota. But he has ventured out towards St. Paul when he went to Hamline University to become an English major who concentrated in creative writing. He loves story telling. He loves how writing can help to express someone's heart, mind, soul, and essence onto paper to communicate even if you struggle to communicate verbally. Sometimes the best way to tell or retell an experience is through the creation of characters who are all part of a story created for the purpose of expressing an experience for people to understand beyond entertainment.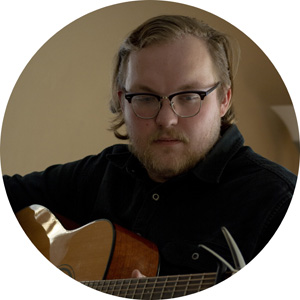 Robert Northrup / Cow Tipping Fellow
Rise
Robert was born in Elko, Minnesota and is a recent graduate of Hamline University. During his undergraduate education Robert double majored in Sociology and Social Justice with a concentration in "Intersecting Systems of Power." Robert spends much of his free time playing music with his two bands, taking pride in being an active fan and member of the Twin Cities music scene. Always interested in continuing his learning and serving his community, Robert was drawn to the Cow Tipping Fellowship because of its focus on direct service, hands-on experience, and challenging conventional understanding of the world of developmental disability.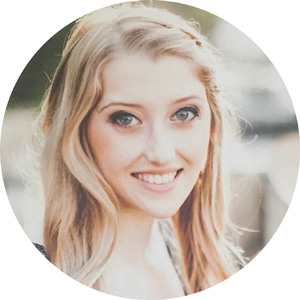 Haley Petersen / Cow Tipping Fellow
MSS
Haley Petersen was born and raised in New Town, North Dakota. She graduated from Macalester College in 2019 with a B.A. in English Literature. She was drawn to Cow Tipping because she believes in narrative justice as a powerful frontier for social change. As a Fellow, Haley works at MSS. She loves rainy days, live music, and eating blueberries.
Minneapolis, MN