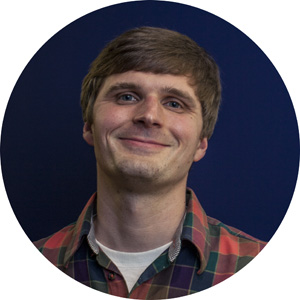 Bryan Boyce / Executive Director
bboyce@cowtippingpress.org / 507.521.2278
Bryan Boyce grew up in Waseca, Minnesota and graduated from Grinnell College before teaching high school English in Lesotho and the Rosebud Lakota Reservation and serving as Assistant Director of Breakthrough San Juan Capistrano, which he led to nationally recognized student gains. As the sibling of a brother with developmental disabilities, Bryan knows firsthand the value and richness of exchange across neurological difference. He seeks to give others this opportunity—an alternative to presuming deficit and pity—through the often inventive, radically self-representative writing of Cow Tipping authors.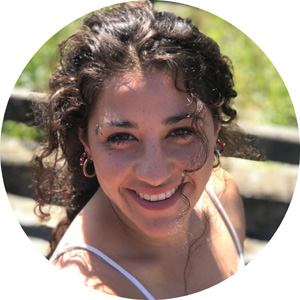 Rachel Lieberman / Program Director
rlieberman@cowtippingpress.org / 847.340.1339
Rachel Lieberman grew up in and around Chicago, Illinois before moving to the Twin Cities to attend Macalester College. For over eight years she has enjoyed teaching in special education classrooms, coaching Special Olympics, and working as a caretaker for individuals with developmental disabilities. In her work with Cow Tipping, Rachel finds tangible and inspiring possibilities for a more inclusive and creative future: one that expects, accepts, and celebrates neurodiversity, and one that embraces greater equity for all of us.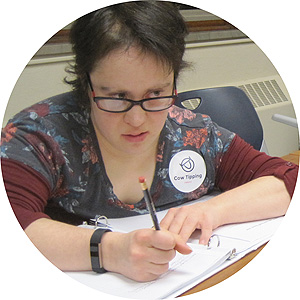 Mallory Schwartz / Sales & Strategy Intern
Mallory loves to dance and caribou coffee doing office work also following her dreams she could being band lead singer become more on stage some day acting also doing more tips for her being newspaper and new letter to she likes this job for her. Her first job she is every happy here that her dream job for her. What task for her next Monday?
Wesley Dahle / Teaching Apprentice
Wesley Dahle is 26 he lives in Lakeland, MN. His favorite thing to do is hang out with people/friends. He does have a job working at Culver's in Woodbury. His favorite thing about the class is being honest with whatever it was that they were writing about. His favorite thing to do in freetime is going out/being somewhere instead of always being stuck/trapped at home. He does watch every sport around the world but the ones that he pays the most attention to is Basketball, Baseball, Football, Soccer, and Hockey.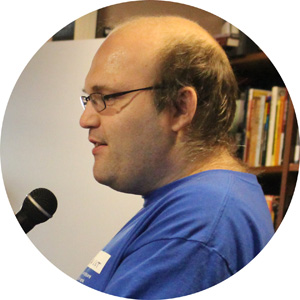 Vince Fiorilli / Teaching Apprentice
Vince Fiorilli had many dreams in his life. He even had so many dreams he didn't know where to start. After a while all that was left was writing. And man does he get compliments on what he writes and his imagination.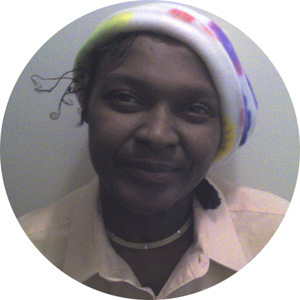 Ardella Hudson / Teaching Apprentice
Ardella Hudson woke up one day, and she was a different person. She had no idea why, what, when, where. Somehow she had to find herself and sort through this new life. This life for her was Another person. A person she never grew up with, but had to learn to live with. This is part of what hidden disability is all about. She must work hard every day not to lose her self again. With the courage she was forced to apprehend with the help of Bethesda, Cow Tipping Press and Courage Kenny she's becomes a healthier person.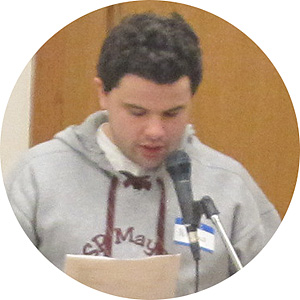 Nicolas Kelley / Teaching Apprentice
Nicolas Kelley likes to go to California Adventures and Disneyland. He rides a Valley Fair and Nickelodeon Universe.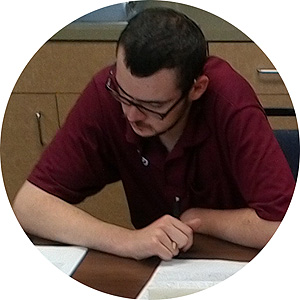 Jake Lieser / Teaching Apprentice
Jake Lieser loves to write in his free time. He also loves to watch movies, play video games, and cook burgers too.
Nicole Noblet / Teaching Apprentice
Nicole Noblet is a visual artist as much as a writer. She has a cat named Stevie and a dog named Pebble. They like to go on epotitions together like Winnie-the-Pooh and Christopher Robin. Stevie and Pebble inspire the art she makes, and show their approval by sleeping on her finished story or barking along as she reads aloud.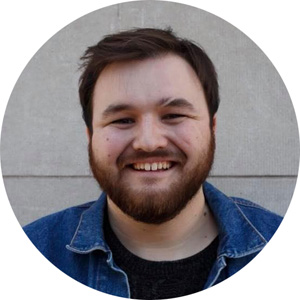 Wesley Hortenbach / Cow Tipping Fellow
Hammer
Wesley grew up in Burnsville, Minnesota and recently graduated from the University of Minnesota – Twin Cities majoring in Theatre. He studied writing, directing, and music composition. During college, Wesley worked on a project through TimeSlips, a method for creative storytelling with people dementia. He also teaches musical theatre and math at various theatre companies and learning centers in the Twin Cities. Wesley is excited to be involved with Cow Tipping because he believes in order for the world to be radical or revolutionary it must be accessible.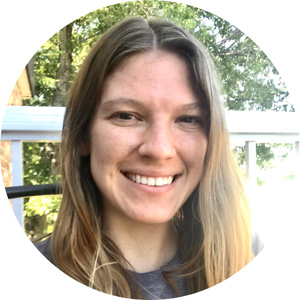 Natalie Martell / Cow Tipping Fellow
ICAN
Natalie Martell was born in Durham, North Carolina, but has lived all over. She is a queer writer who recently graduated with an MFA in fiction from Minnesota State University, Mankato. When she isn't scribbling in her notebook, she's usually playing music with friends or wandering through the woods. She is passionate about creating equitable and engaging spaces for people with disabilities to share stories, find support, pursue dreams, and enact change.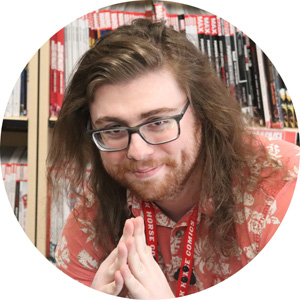 Noah Mondschein / Cow Tipping Fellow
Hammer
Noah Mondschein was regretfully born and raised in Saint Louis, Missouri. He recently completed his B.A. in Creative Writing at Macalester College in Saint Paul. Despite heavy evidence to the contrary, he hopes to someday escape the Midwest to somewhere greater, perhaps the West. Despite only wrestling for two years, he possesses an incredible 100% win rate for his varsity record. What he won't tell you is that he only wrestled one varsity match and the other guy didn't show. A couple of years ago Noah volunteered with Cow Tipping's creative writing classes and he is very excited to make his triumphant return as a Fellow.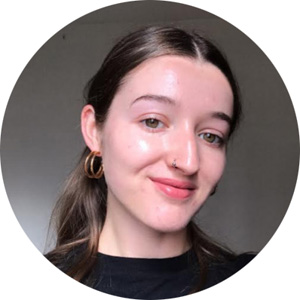 Deirdre O'Keeffe / Cow Tipping Fellow
Lutheran Social Service
Deirdre O'Keeffe grew up in Apple Valley, Minnesota before moving to the big city (St. Paul) to go to school at Macalester College. She studied Political Science but was always more interested in art and books than anything with the word "science" in it. In her free time, she enjoys reading cookbooks, rollerblading, and trying to think of more hobbies that start with "R." As a Fellow, she is excited to get involved with direct work and learn more about disability justice.



Mailing Address:

Cow Tipping
PO Box 68004
Minneapolis, MN 55418


Office Addresses:

Fueled Collective Northeast
1400 Van Buren St NE, Suite 200
Minneapolis, MN 55413

MSS
900 Ocean St
St Paul, MN 55106