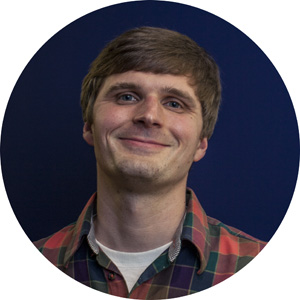 Bryan Boyce / Executive Director
bboyce@cowtippingpress.org / 507.521.2278
Bryan Boyce grew up in Waseca, Minnesota and graduated from Grinnell College before teaching high school English in Lesotho and the Rosebud Lakota Reservation and serving as Assistant Director of Breakthrough San Juan Capistrano, which he led to nationally recognized student gains. As the sibling of a brother with developmental disabilities, Bryan knows firsthand the value and richness of exchange across neurological difference. He seeks to give others this opportunity—an alternative to presuming deficit and pity—through the often inventive, radically self-representative writing of Cow Tipping authors.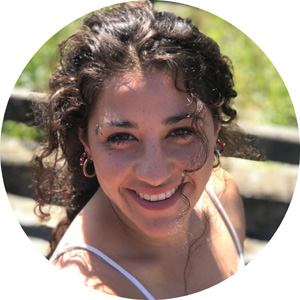 Rachel Lieberman / Program Director
rlieberman@cowtippingpress.org / 847.340.1339
Rachel Lieberman grew up in and around Chicago, Illinois before moving to the Twin Cities to attend Macalester College. For over eight years she has enjoyed teaching in special education classrooms, coaching Special Olympics, and working as a caretaker for individuals with developmental disabilities. In her work with Cow Tipping, Rachel finds tangible and inspiring possibilities for a more inclusive and creative future: one that expects, accepts, and celebrates neurodiversity, and one that embraces greater equity for all of us.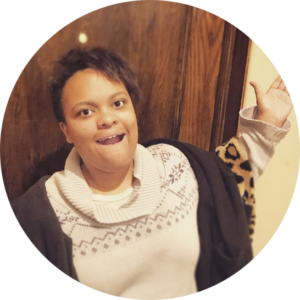 Mary Ayetey / Teaching Apprentice
Mary Ayetey is a writer who has autism who writes stories about Henriette and Bobbi and Blu. She writes about everything especially fiction, poetry and songs. She makes Jewelry, Greeting Cards, Soaps and Fire Starters. She likes Disney, Star Wars, Drama, Musicals, Documentaries, Avengers, Pitch Perfect, Ellen Degeneres, The Price is Right, and Let's Make a Deal. Mary is a very nice lady and she doesn't bite.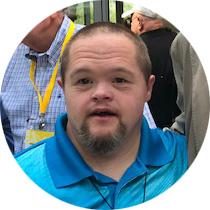 Nathan Bauer / Teaching Apprentice
Nathan Bauer wants to be like Michelle Obama. Born in 1978 of April. Wants to be a president like Barack Obama of the United States of America to help people with disabilities to have more independence. To stay in a fancy big home with all hot guy husbands and some will be body guards also. That's Nathan's United States Story.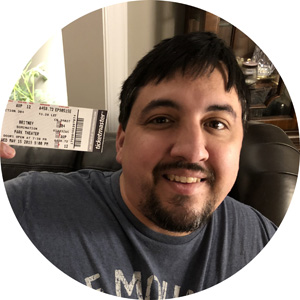 Danny Roherty / Teaching Apprentice
Danny Roherty didn't like to read and write. Harry Potter, however, changed that. He wrote he first poem and it was called "Life," an anti-suicidal poem. So then it just blossomed from there. He started his book writing and reading biographies and sci-fi or fantasy books and even wrote more poems. He thinks you all will love what he has to offer the world because he still has the imagination of a kid. One who wants to share his creativeness. Along with fellow Cow Tipping author Alex Junge, Danny is co-host of the podcast Daily Weird.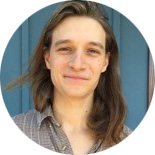 Will Bahr / Cow Tipping Fellow
Lutheran Social Service
Will Bahr was born and raised in Los Angeles, California. He recently graduated from Warren Wilson College in North Carolina, where he majored in Creative Writing. Having felt the pulse to write from an early age and long been interested in diversity and disability work, his involvement with an organization like Cow Tipping Press has been a long time coming.
Meghan Daly / Cow Tipping Fellow
Meghan Daly was born and raised on Long Island, New York. She graduated from Middlebury College in 2018, where she studied English Literature, disability, and madness. Through the Cow Tipping Fellowship, she works at Community Involvement Programs (CIP) as a direct support professional (DSP). Meg was drawn to this kind of work because of her passion for disability justice. In her free time, she enjoys blasting punk music on her radio show at WMCN 91.7 FM, fawning over her cats Selkie and Moonbeam, and writing poetry about the Long Island Expressway.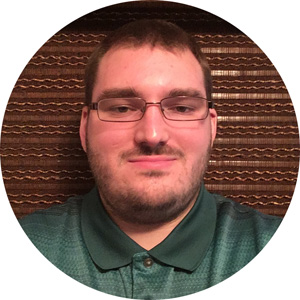 Joshua Josephs / Cow Tipping Fellow
Lutheran Social Service
Joshua Josephs was born in Brooklyn Park, Minnesota. He's spent his whole life living in Brooklyn Park, Minnesota. But he has ventured out towards St. Paul when he went to Hamline University to become an English major who concentrated in creative writing. He loves story telling. He loves how writing can help to express someone's heart, mind, soul, and essence onto paper to communicate even if you struggle to communicate verbally. Sometimes the best way to tell or retell an experience is through the creation of characters who are all part of a story created for the purpose of expressing an experience for people to understand beyond entertainment.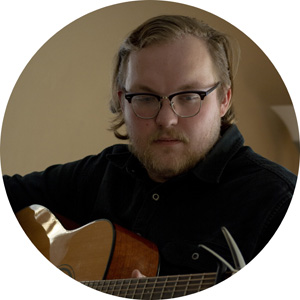 Robert Northrup / Cow Tipping Fellow
Rise
Robert was born in Elko, Minnesota and is a recent graduate of Hamline University. During his undergraduate education Robert double majored in Sociology and Social Justice with a concentration in "Intersecting Systems of Power." Robert spends much of his free time playing music with his two bands, taking pride in being an active fan and member of the Twin Cities music scene. Always interested in continuing his learning and serving his community, Robert was drawn to the Cow Tipping Fellowship because of its focus on direct service, hands-on experience, and challenging conventional understanding of the world of developmental disability.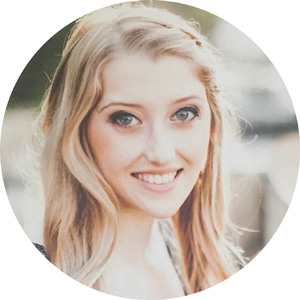 Haley Petersen / Cow Tipping Fellow
MSS
Haley Petersen was born and raised in New Town, North Dakota. She graduated from Macalester College in 2019 with a B.A. in English Literature. She was drawn to Cow Tipping because she believes in narrative justice as a powerful frontier for social change. As a Fellow, Haley works at MSS. She loves rainy days, live music, and eating blueberries.
Minneapolis, MN